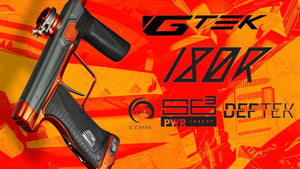 Get Yours today!
* Message us on here or any of our social media platforms to see what's available to ship *
Shop Planet Eclipse Markers
Time 2 Paintball is an Authorized Dealer for Planet Eclipse products.  You will find everything Eclipse has to offer here.  We carry Planet Eclipse guns, jerseys, pants, elbow & knee pads, chest protectors, barrels and many more!  Some of the markers we carry are the Eclipse EMEK, ETHA3, Gtek 180R, GEO4, LV2 and the CS3 PRO. Shop at Time 2 Paintball for the latest gear released from Planet Eclipse.